Resting gnome project: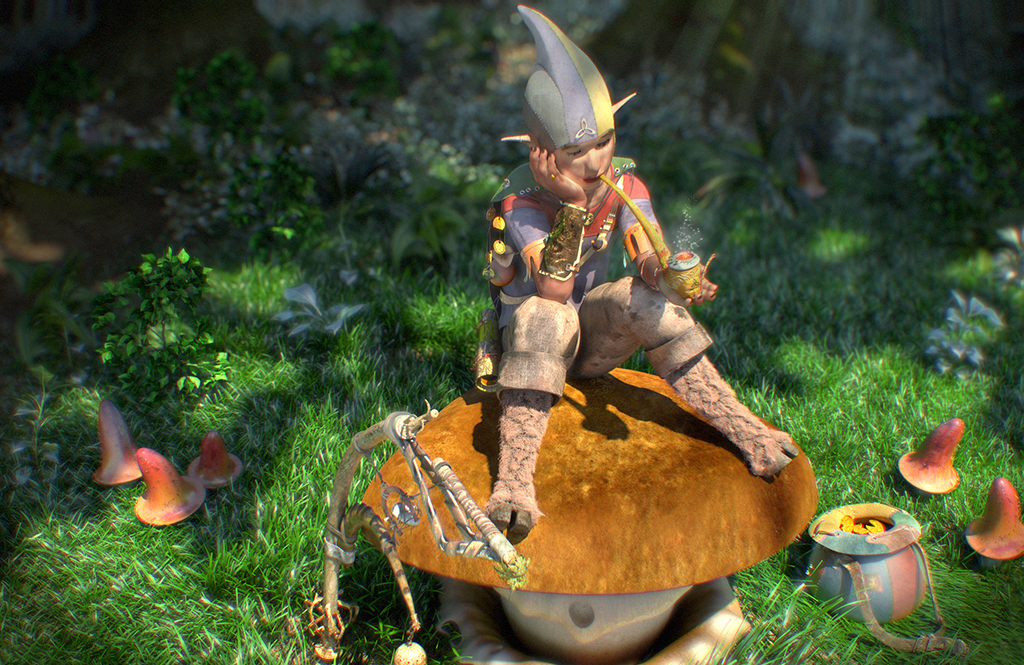 Move the cursor over the picture to see the unprocessed picture
Download full resolution files: BEFORE / AFTER
Resting gnome breakdown
A Maya multipass render was processed in Nuke. Render passes were composited and corrected using mattes and masks.  Added: color grading, lens distortion, vignette, Z-blur, chromatic aberration, grain. Renderer: Maya, Mental Ray.
Clean plating breakdown

Removing some unwanted elements from a live footage.
FXPHD NUK103 completed: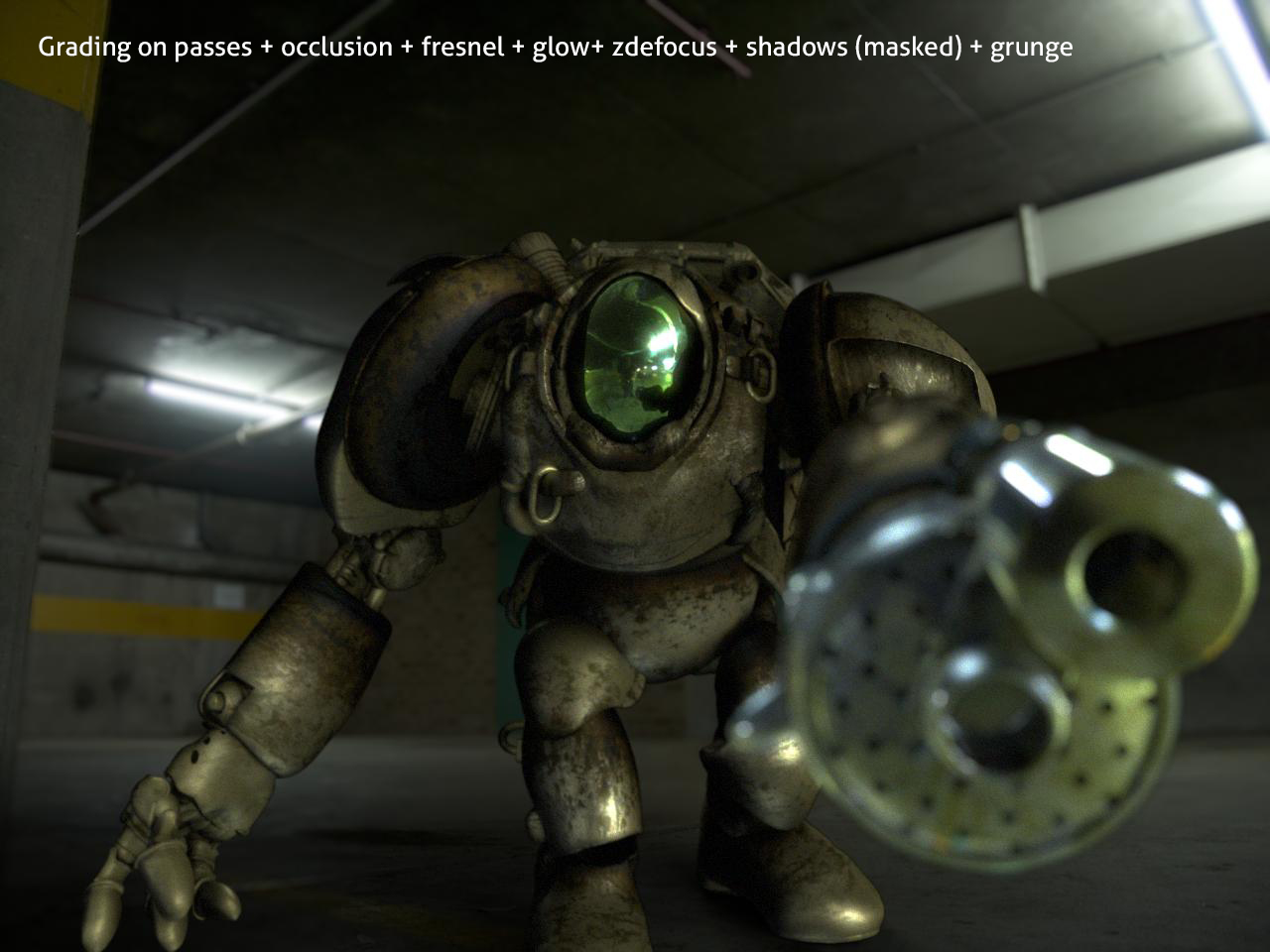 Move the cursor over the picture to see the unprocessed picture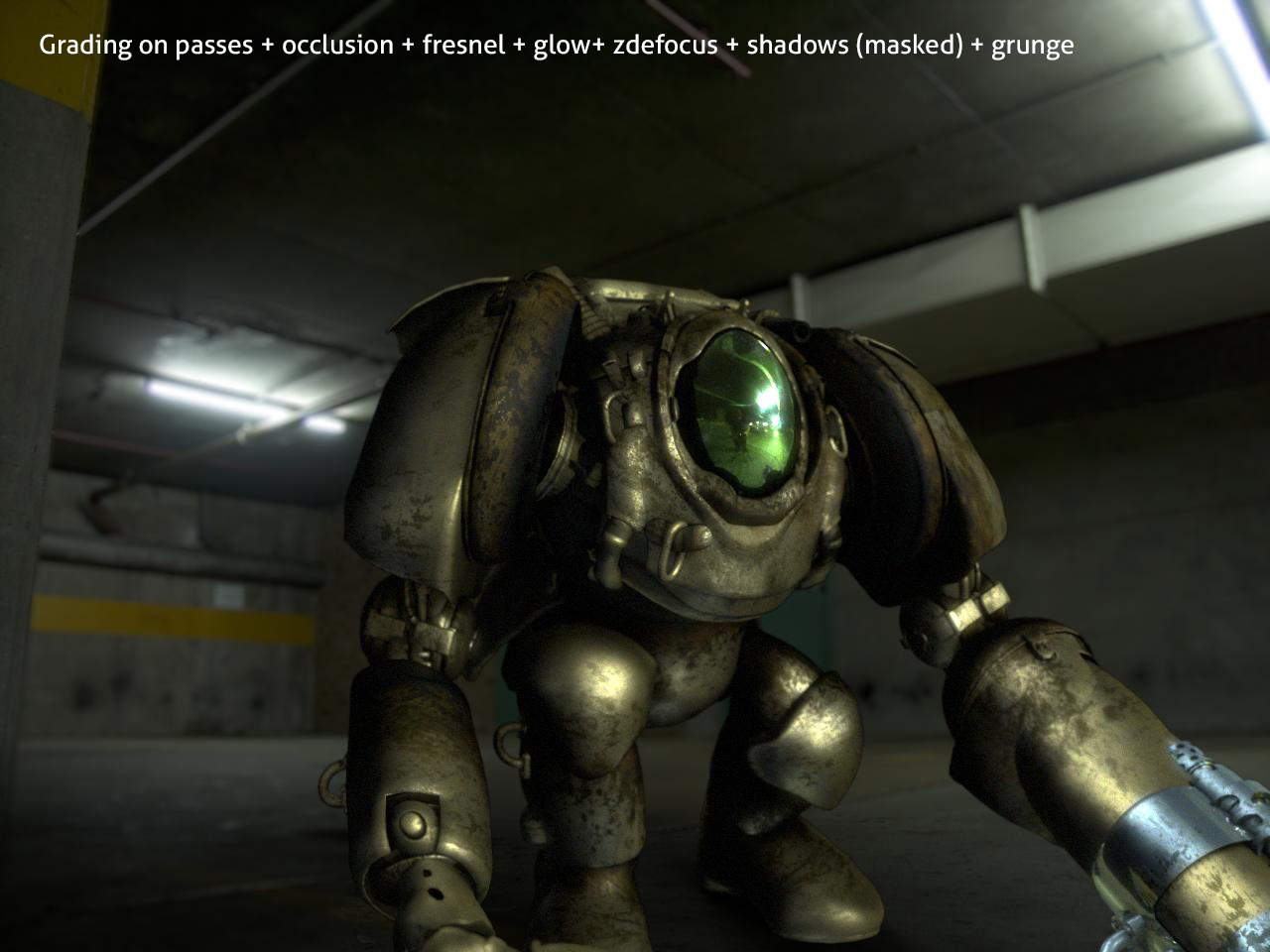 Move the cursor over the picture to see the unprocessed picture